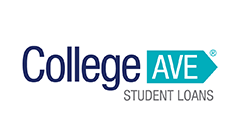 STUDENT LOANS AND STUDENT LOAN REFINANCING NOW AVAILABLE AT BNB
Bradford National Bank partners with College Ave Student Loans to offer private student loan and student loan refinance products
Bradford National Bank announces it has joined forces with College Ave Student Loans, a leading student loan fintech lender, to offer its customer's student loan and student loan refinance products. With the partnership – a seamless student loan referral program – Bradford customers now have access to the competitive rates and flexible terms offered by College Ave Student Loans.
"Our partnership with College Ave Student Loans allows us to better serve the higher education needs of our customers and community," said Michael Ennen, president of Bradford National Bank. "We value College Ave and its team of industry veterans. We consider them an exceptional partner in private student loan products that will help our local families fund a college education. In addition, their student loan refinance products have the potential to help many families save money on their student loans, pay their student loans off faster, or in some cases, both."
In addition to the valuable financial products available with this partnership, College Ave also provides valuable educational worksheets and videos to help students and parents navigate the financial aspects of the college application process.
"We are thrilled to partner with Bradford National Bank and be a private student loan and student loan refinance solution for families in the Bond and Madison counties and the surrounding area," said Joe DePaulo, CEO, and Co-Founder of College Ave Student Loans. "A higher education is one of the biggest investments a family can make, and we are proud to offer excellent resources and first-class private student loan options and products."
About Bradford National Bank
Founded in 1867, Bradford National Bank is the 10th oldest bank in Illinois, with locations in Greenville, Highland, and Marine.
About College Ave Student Loans
College Ave Student Loans is simplifying the student loan experience so students can get on with what matters most: preparing for a bright future. As a fintech lending company with a sole focus on private student loans, we're using technology and our deep industry expertise to connect families who need to cover education costs. By specializing in student loans, we are able to give customers the attention they deserve and deliver loans that are simple, clear, and personalized for the individual.