Business Credit
and debit Cards
Banking Made Easy
Bradford National Bank offers credit and debit cards for business owners to make those everyday purchases easier. Keep track of your spending and pay your bills all online.
Lost or stolen Card?
If your card has been stolen or lost contact us as soon as you can. We can place a hold on your card to secure your account and ensure no one gains access to your account.
If your card is lost or stolen after normal banking hours, please call 800-472-3272.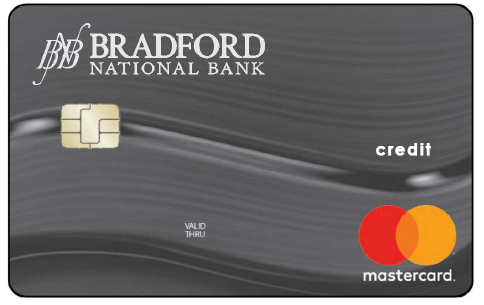 Bradford National Bank Corporate Mastercard
At Bradford National Bank, we offer your business a personalized credit card containing your name and the business' name. Not only is this an easy way to track your spending as well as the spending of other employees using the card, it also gives your business a professional look. A small annual fee applies to BNB Corporate Credit Cards, and balances must be paid at month-end, however, financing options are available upon request.
How to apply
To get started contact us and one of our experts will be ready to help you.
Bradford National Bank MasterMoney Business Debit Card
Business owners often look at their expenses at the end of the month and wonder, "Where did it all go?" We have the solution – a business debit card from Bradford National Bank. Our system is designed specifically with the concerns of business owners in mind.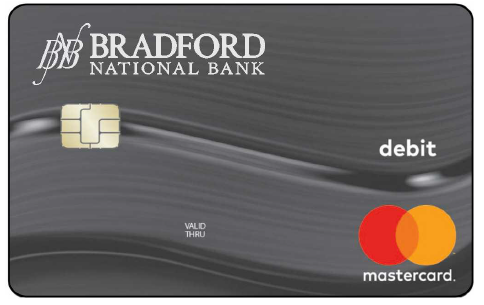 With a Business Debit Card, you can simplify your money management
All cards linked to one central account
Set spending controls for each employee card holder
Minimize your need to use personal funds for business needs
Track each purchase with receipts
Eliminate corporate credit cards
With a Business Debit Card, you can minimize the number of checks you write
Funds are automatically deducted from your business checking account
No more checks
No need to show ID for each check
Petty cash no longer needed
Speed up transactions
Apply for your Business Debit Card TODAY!
Applications are available at any Bradford National Bank location in Greenville, Highland or Marine. To request an application by mail, simply contact us.
Pay your bills from the comfort of your couch
Paying your bills has never been easier. All you need to do is log in to your business account to access your bills, paid and unpaid. Download our app and log in to set reminders so you never miss a payment again.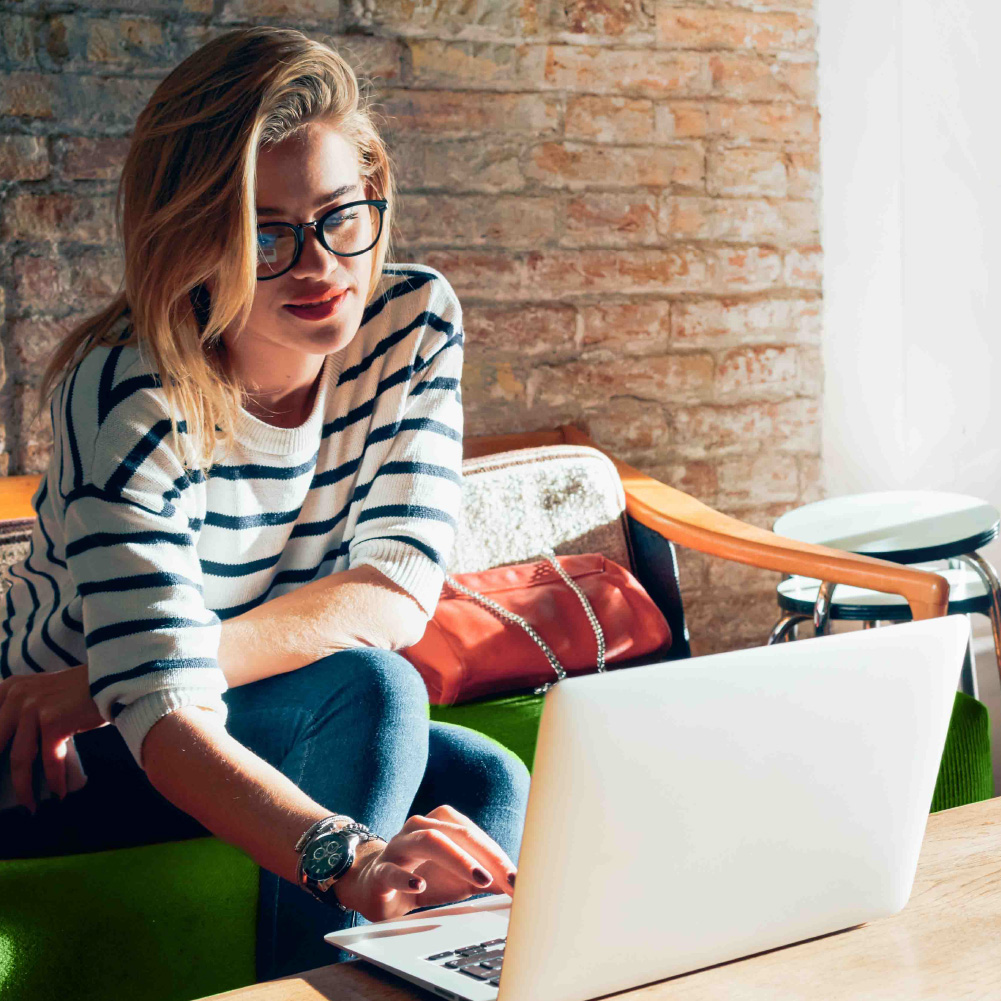 Need more Information?
Bradford National Bank has a team of dedicated experts here to help.